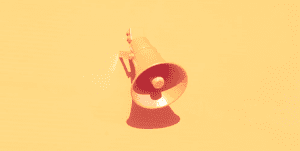 Lumina Foundation's Learn-and-Work-Ecosystem Guide helps inform the creation of a more seamless education and workforce training system. The Guide highlights 36 national initiatives—including Credential Engine—working across seven areas:
credential transparency infrastructure
alignment and alliances
technology, data and standards to connect systems
understanding credentials of value
employer and workforce signaling for credential transparency
navigation tools, verifications, and quality assurance
messaging around credential transparency
Holly Zanville, Strategy Director for Lumina Foundation, wrote for The Evolllution about three national initiatives which are working across these seven areas to see how they're faring in our disruptive marketplace. These three initiatives are at different stages: one just off the drawing board (unmudl); one in proof of concept (BadgedToHire); and one scaling toward tipping point (Credential Engine).
Zanville notes that since inception, Credential Engine has been working quickly to resolve the nation's credentialing problems, and the organization's progress has been constant even during these pandemic-affected months. More colleges, companies, and government agencies are working with Credential Engine to share detailed information about their programs and credentials by describing the knowledge and skills they confer in clear, consistent language.
"Several states that have developed their economic recovery plans have expressed that they wish they had been further ahead before the pandemic–to have their credentials in the Registry, so they could more easily tap information about education and training opportunities for their students and dislocated workers, as well as their governmental and employer partners" notes Scott Cheney, CEO of Credential Engine.
"We're not slowing down because we cannot afford to; the need is greater and our credential transparency vision is even more compelling now. We're quickly approaching the tipping point and beyond. It's a big, big lift in this climate of retrenchment and overworked staff in state agencies, higher education institutions, employers, and elsewhere, but everyone sees the need and is highly motivated to fulfill it."