CTDL Solutions That Empower People:
Credential Finder
The Credential Finder is a public web-based application that empowers everyone to search, discover, and explore credential and skill information. Whether you're using the search filters, search results, detail pages, or reports, all of the content is based on CTDL data in the Credential Registry. The Finder helps people understand how data published to the Registry can be used to fuel the creation of services and tools that empower people with timely and trusted information about credentials, skills, and learning and career pathways.
Education Design Lab Data Collab for a Skills-Based Economy (Data Collab)
The Data Collab is an innovative data hub that connects and aggregates data across a range of sources to uncover how new education-to-work models can support economic mobility for new majority learners. It provides data infrastructure, dashboards, and data exploration tools that empower leaders and designers engaged in Education Design Lab initiatives, and alternative credentials in general, to ask and answer deeper questions about equitable learner outcomes. The CTDL provides the Data Collab schema for credentials, programs, courses, competencies, and pathways, helping people who are using the data to clearly understand the relationships among these different components. Globally unique Credential Registry CTIDs provide critical structure for clearly identifying each data entity and unambiguously connecting data from numerous sources, so that people aren't confused about which item is being referenced in the reports and discovery tools.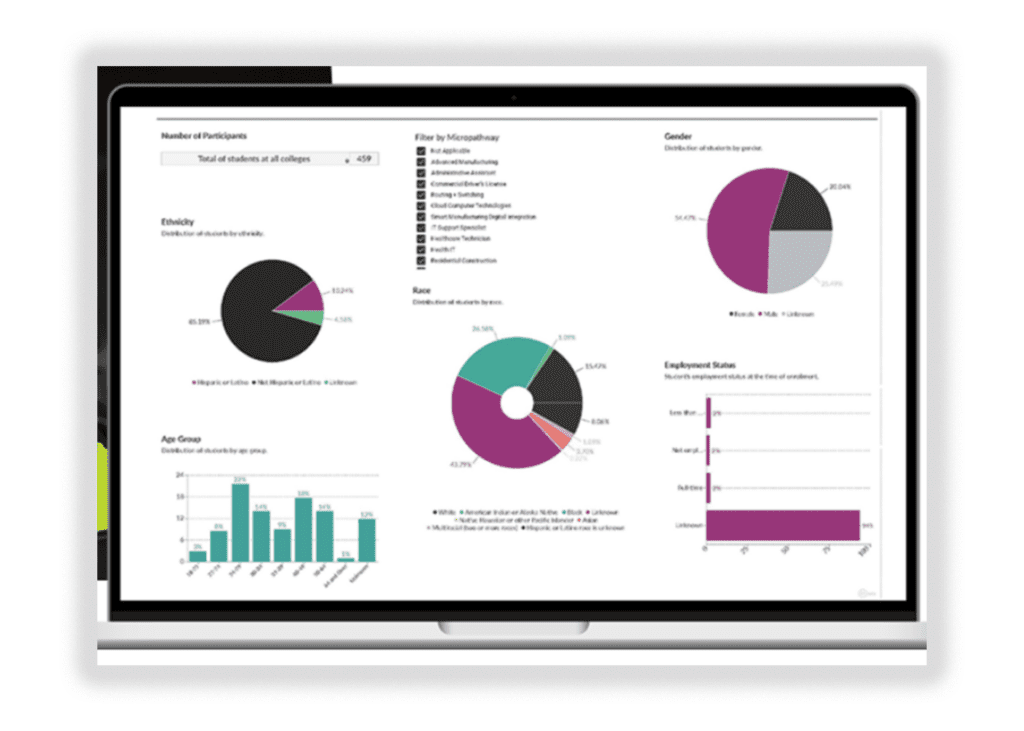 iQ4 Achievement Wallet
iQ4's Achievement Wallet helps learners quickly showcase their qualifications, skills, and accomplishments to potential employers, networking contacts, or educational institutions by understanding the CTDL information inside any added digital credential. This feature provides a one-stop source of detailed information about the credential's content, assessments, and the skills or competencies it represents, which ensures transparency and promotes understanding for learners, hiring managers, workforce agencies, and policymakers. All of this CTDL information is also integrated with iQ4's skill-based career pathways so that learners can review multiple recommendations for future roles and specific jobs. The more information available, the more accurately it can align education paths with career goals, enhancing the learner's journey and likelihood of achieving desired outcomes.